Description
เครดิต Video จาก Flashforge Japan

INTRODUCING DLP STEREOLITHOGRAPHY TECHNOLOGY.
Incredible Detail. High Accuracy.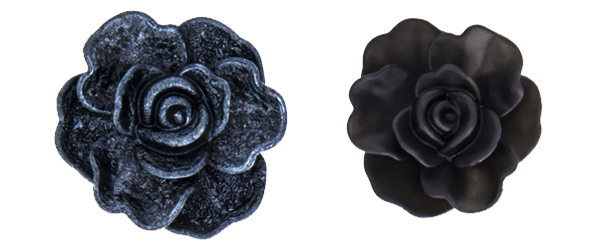 Layer by layer, Flashforge DLP Explorer can print objects with an XY resolution of 50 microns and a Z resolution of 25 microns, making smallest resolution possible to avoid unsightly layer
stepping as seen in FDM printers.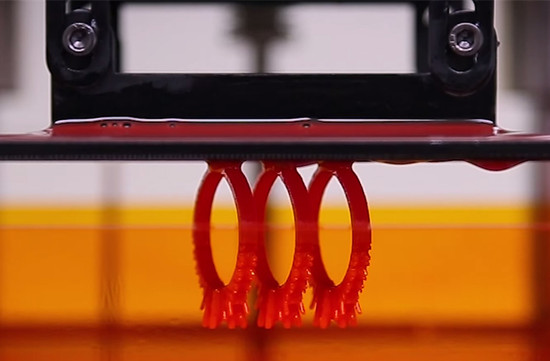 high quality dlp resin
Flashforge DLP Explorer 3D printer can guarantee each voxel (pixel projected) at the right location
when curing resin via its projector, leading to higher accuracy in dimension, equivalent to high-end
stereolithography 3D printers.
The projector cures a complete layer at a single time, much faster than FDM/SLA 3D printers.
EASY SET-UP. ONE-TOUCH OPERATION.
A printer that just works. No calibration is needed before you just hit the button to build fine detailed objects. Get set-up in as little as several minutes.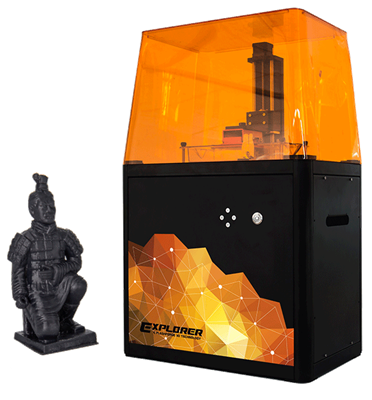 QUALITY MATERIALS.
High-performance resins are optimized for Flashforge Explorer 3D printer for reliable printing with exquisite detail.
high quality dlp 3d printer
POWERFUL FOR MULTIPLE APPLICATIONS.
SAVE TIME & MONEY.
Flashforge Explorer DLP 3D printer offers many advantages over consumer FDM/SLA 3D printers, working well for a wide variety of applications, such as Jewelry, Rapid Prototyping and Design.
Small build volume is featured for Jewelers to save material. Explorer supports castable resins which can be used directly in the traditional lost-wax casting process.
The Explorer is giving researchers and designers the speed, detail, and capability to turn concepts and ideas to reality as creatively as they design.
Printing Technology
DLP Stereolithography
XY Resolution
50 Microns / 100Micron
Layer Thickness
50 Microns
Build Envelope
High Res 51.2*38.4*150mm
Support Material
FE1200 (Castable Resin)
FE1100 (Standard Resin)
Software
FlashDLPrint
File Type
STL
AC Input
220V, 50Hz, 300W
Display Port
DVI
Connectivity
USB Cable
Product Weight
24 KG [52.9 LBS]
Product Dimension
500 x 310 x780 mm
[19.7 x 12.2 x 30.7 in]
Shipping Dimension
605 x 415 x 385 mm
[23.8 x 16.3 x 15.2 in]